General

AGRITECHDAY '23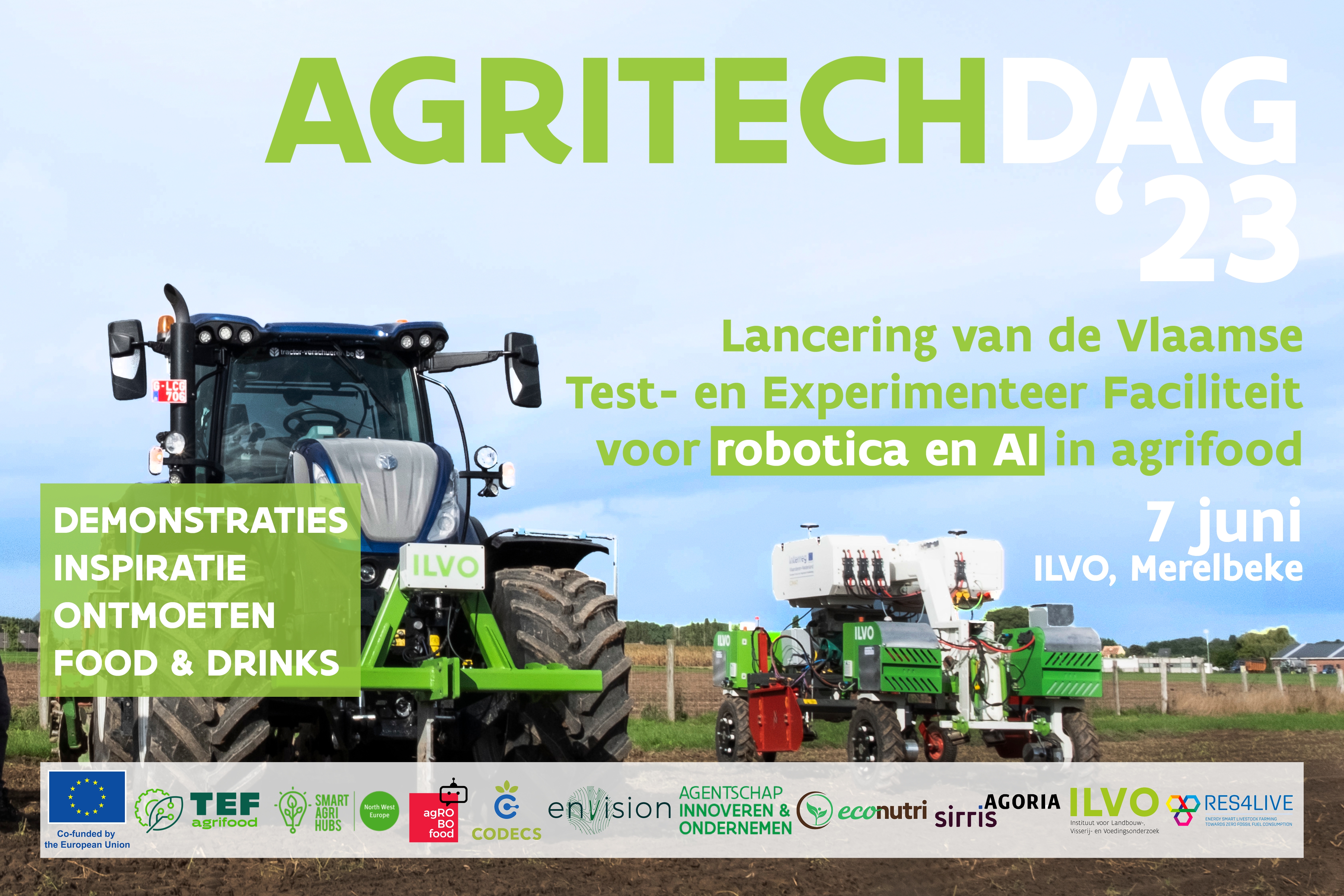 Launch of the Flemish Test and Expertise Facility for robotics and AI in agrifood


Want to get started with artificial intelligence, data or robots in the agri-food sector? Then you should know that ILVO is launching the Flanders AgrifoodTEF, the Flemish Test and Experiment Facility (TEF) in the European Agrifood TEF project.

The aim is to develop artificial intelligence, data and robotics solutions in the agri-food sector faster, test them in a realistic agricultural environment and market them in Flanders and Europe. To this end, ILVO will provide services in testing, experimentation, certification and validation.

Come and discover what this could mean for your company during our AgriTechDag.

For whom? Technology companies, developers and suppliers, farmers, food companies, policy makers and others involved in the agriculture and food sector. Please note, presentations and workshops will be in Dutch.

When? 7 June 2023 - 10.30 a.m. to 5 p.m.

Where? Burg. Van Gansberghelaan 115, Merelbeke

More information and programme.